The six biggest successes in Apple's story
---
Macintosh 128K
The Macintosh 128K machine was the original Apple Macintosh personal computer. Its beige case contained a 9 in (23 cm) monitor and came with a keyboard and mouse. An indentation in the top of the case made it easier for the computer to be lifted and carried. It had a selling price of US$2,495.
---
IPod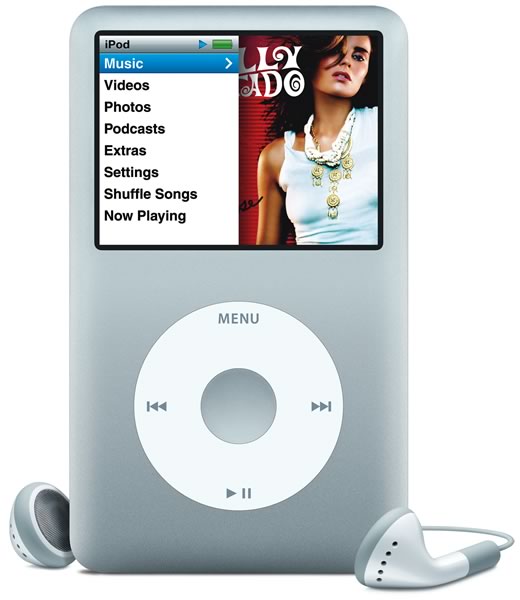 iPod is a line of portable media players created and marketed by Apple announced on October 23, 2001, and released on November 10, 2001. The product line-up currently consists of the hard drive-based iPod Classic, the touchscreen iPod Touch, the compact iPod Nano, and the ultra-compact iPod Shuffle. iPod Classic models store media on an internal hard drive, while all other models use flash memory to enable their smaller size (the discontinued Mini used a Microdrive miniature hard drive).
---
iTunes Store
The iTunes Store is a software-based online digital media store operated by Apple. Opening as the iTunes Music Store on April 28, 2003, with over 200,000 items to purchase, it is, as of April 2008, the number-one music vendor in the United States. On February 24, 2010, the store served its 10 billionth song download; this milestone was reached in just under seven years of being online. As of October 4, 2011, the store served its 16 billionth song.
---
iPhone
The iPhone is a line of Internet and multimedia-enabled smartphones marketed by Apple. The first iPhone was unveiled by former Apple CEO Steve Jobs on January 9, 2007, and released on June 29, 2007. The 5th generation iPhone was announced on October 4, 2011, to be released on October 14, 2011, two days after the release of iOS 5.0, the Apple operating system for handheld devices.
---
App Store
An App Store is an online store where people can purchase applications for mobile devices. The original app store was the App Store run by Apple to provide applications for its iPhone® and iPod Touch® users, and other companies picked up the concept so that they could create and sell applications to their users as well. Applications in an app store can vary in cost, from free downloads to quite costly ones, depending on who developed the application and its purpose. Most paid downloads are relatively low priced.
---
iPad
The iPad is a line of tablet computers designed, developed and marketed by Apple Inc. primarily as a platform for audio-visual media including books, periodicals, movies, music, games, and web content. Its size and weight falls between those of contemporary smartphones and laptop computers. The iPad runs the same operating system as the iPod Touch and iPhone—and can run its own applications as well as iPhone applications. Without modification, the iPad will only run programs approved by Apple and distributed via the Apple App Store (with the exception of programs that run inside the iPad's web browser).